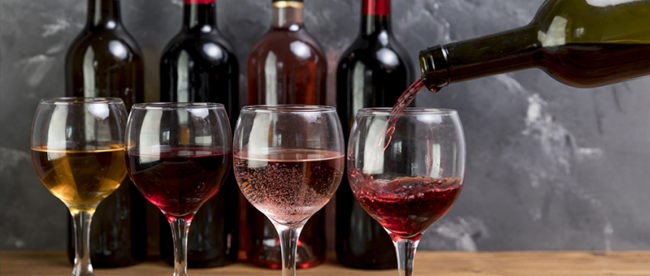 Wine tasting is an art in itself. For novices, it is not easy to get serious about it, as discipline can be difficult. Indeed, it requires a great deal of knowledge and ability. Olfactory, visual and of course oral.
In addition, one must also know the origin and history of the wines as well as the differences between the grape varieties. To put it plainly, you can't improvise yourself as an oenologist. However, with practice and patience, it is possible to develop one's palate. To make things easier, here are a few tips from Alexis Kuperfis to improve your wine tasting.
Here are a few tips that will help you enjoy your wine in good conditions:
Taste in an objective way, without expressing your preferences or dislikes for the elements you perceive.
The moment of tasting requires silence. Taste without taking your neighbour's opinion, which can definitely influence your perception and judgement. Exchange your judgements only when everyone has finished tasting.
Never give your opinion on a wine without first tasting it.
Don't hesitate to taste wines that you don't necessarily envy, because it is by tasting as many wines as possible that you become a connoisseur!
Avoid tasting when you are ill, in order to avoid physiological complications, headaches and any subjective judgement.
Try not to taste immediately after consuming products with a strong and persistent taste, such as coffee, tobacco, strong toothpastes, chewing gum and mentholated products. Also, do not smoke during a tasting session.
Do not consume anything during the tasting. Wines go differently with food. However, if the tasting involves white, red, rosé or other wines from special vinifications, it will be necessary to take a short break between the large groups of wines. You can then consume water or bread to cleanse and neutralize your taste buds.
Avoid excessive perfume and, for women, avoid putting on lipstick. Lipstick contains « anti-foaming » substances that distort the perception of tasting sparkling wines.
Some books for beginners
Finally, for the enthusiasts who wish to progress, there are many interesting books on oenology.
For the reader who is new to wine, Pierre Casamayor's L'école de la dégustation offers a richly illustrated synthesis that goes beyond the first two books: you look at it, you taste the wine, but in order to better understand it, you also put it back into its original environment. A small, more economical introductory book is also available from Quintette Editions.
Finally, for all those who wish to preserve an olfactory vocabulary freshly acquired during tastings, Alexis Kuperfis invites us to consult a classic of its kind, Jean Lenoir's luxurious boxed set, which lists the main aromas of wine in 54 bottles.